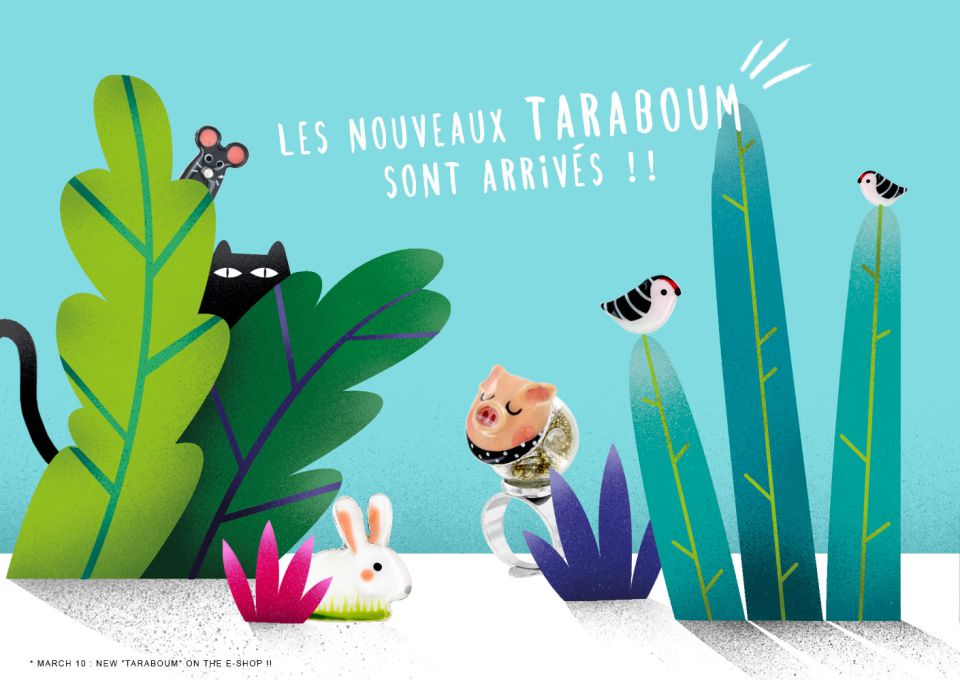 2017-03-08
Our new TARABOUM are online !
"TARABOUM" ? What's that ?
the Taraboum are our selection of favourite jewels, so cute ! A little mouse hides in a cheese tray, a piggy bank jingles its treasures, and our favorite fishbowl comes back in a new version to delight you!

All our new jars are mouth-blown and ultra resistant!

---
Copyright 2016 Taratata - Tous droits réservés SAS JLN Capital 60000¤ R.C.S CAEN 351693 973 - Design Alice Reveilliez & Johann Van Aerden Collectif BlackMagik - Webdesign Caen - Site développé et hébergé par TGM, solutions points de vente et création de site Internet